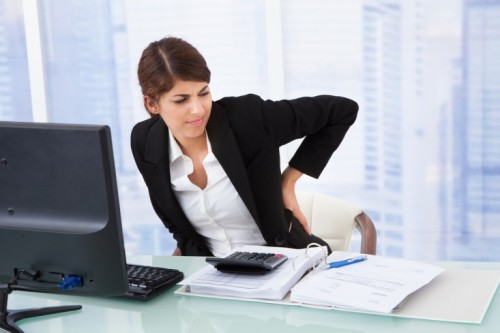 A budget is a plan that provides how much money you want to spend against how much you'll have in a specific period of time. Although setting up a budget is a straightforward process, sometimes, there are instances that it may not work. Relying on a budget needs dedication and patience to make it work.
If you have a budget, but you still find yourself struggling, you need to know why. Perhaps you're not making enough money to make ends meet. You may be looking to obtain financial freedom through smart and worthy investments like those in Learn to Trade.
Here are some of the reasons why your budget may not be working:
1. Not tracking expenditures
One of the main things to remember when dealing with a budget is that you have to track everything to have exact data. If you want your budget to work, you need to see exactly where your money is going. That way, you'll be able to check the expenses you want to cut down or eliminate. Here are some steps to do this accurately:
— Take note of the amount of money you spend each day including the list and description of your purchases
— Check your spending several times a month to make sure you're still on track
— If you have credit or debit cards, log into your bank accounts and summarize your purchases at least once a week
Even if you've spent some time creating your budget with predetermined spending limits, you're still destined to fail if you don't keep track and updated of every money you spend.
2. Expenses are higher than your income
If your monthly net income is in negative, it means you're spending more money than the one you earn. In this case, the problem isn't the budget you make, but the expenses. The moment you find out that your spending is higher than the amount you make, it's time to reevaluate your bills, so you can balance your budget and bring more money in your pocket every month. Here are some ways to do it:
— Take a look at each spending category and know which ones you should cut off.
— Live within your means by canceling the gym membership you rarely use, by swapping your cable services to the basic ones, or by cutting down your cell phone plan if you don't need it.
3. Underestimating expenses
 While you fix your rental and other essential expenses from month to month, you may still end up underestimating the amount of money you spend on some categories like your food and electric bill. Hence, if you always come up short each month, then you're not creating enough budget to cover these expenses.
If you're uncertain how much your electricity, food, or gas are going to cost you from month to month, it's better to keep a budget more than you need and cut back your spending in other categories. Doing so will help you keep from going over your budget. To make sure you're getting the most out of your budget plan, take note of these 10 money pro tips to try for avoiding overspending.
4. Not practicing self-discipline
When it comes to financial matters, lack of self-control can be one of the budget problems you have to avoid. If you keep justifying your spending of money on things you can't actually afford, it's time to reevaluate your budget again. Here are some steps to do it:
— Review your budget to see if you can afford making unplanned purchases
— Delay some purchase if it allows you to stick to your budget
— Set aside a specific amount of budget for little treats for yourself every month so you won't feel deprived of the things you want to buy
— Find the right financial planner who will provide you with advice on budgeting as well as help you focus on financial planning
5. Don't give up too easily.
Living a life with financial limitations isn't easy. There's a lot of up and downs to it until such time that you can't manage your finances anymore. However, these problems don't necessarily mean that you have to stop and give up. All you need to do is to be patient and persevere until you get the right strategy in handling your budget. For instance, if you've set a budget but it failed for a few times, don't lose hope. Instead, make an effort to find out what's wrong and use to improve.
Conclusion
Creating a budget, keeping track, and sticking to it isn't that easy but they're not impossible. Using the tips mentioned in this article, you'll know what's working and what's not. By doing it, you'll not only get your finances in order but you'll also save a lot of money in your bank account. Moreover, if you're looking to avoid financial problems, it's vital to handle your budget properly.