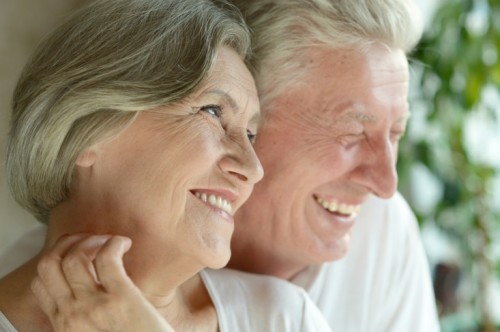 Do you know what your parent's finances look like? Many adult children who are caregivers to their aging parents find out the hard way about their parents' finances. From unpaid bills and secret accounts to money being stolen from them and suspicious purchases, a lot can go wrong when you're not mindful of how your parents are spending their money.
Get the Facts
Talking to your parents about their finances isn't going to be easy, but it is a conversation you need to have. Ease yourself into managing their finances so that they don't become defensive. Money is a sensitive subject and your parents are already having a hard time dealing with the fact that they're aging. Tell them that you want to assist them and not take over their money. Then ask about things like:
·  Monthly bills
·  Financial accounts
·  Insurance policies
·  Legal documents
·  Contact information for key people like accountant, family attorney, or tax preparer.
Aide with Big Purchases
Though your parents may not have an issue with handling the day to day expenses, big purchases need to be monitored carefully. When your parent needs to make big ticket purchases, you want to be there to help them make the most effective decision. Let's say mom or dad has a hard time getting around and they need a mobility scooter. Instead of allowing them to make this purchase on their own, help them review different options like Quingo mobility scooters to see which brand is the best quality and overall price.  If they're able, allow them to make the final decision, however, being there to guide them ensures they don't make the wrong decision.
Simplify the Financial Process
For parents who are more open to allowing you to assist them with their finances you might consider simplifying things for them so that they can do most of the money managing on their own. Here are a few ways to simplify your parents' financial process to make it easier for both you and them to manage:
·  Create a budget – Budgets are important for your aging parents. As most live on a fixed income it will be necessary for their monthly income to cover or exceed their expenses. Setting a budget in motion keeps your parents on top of their bills and allows you to see red flags like overspending sooner rather than later.
·  Set bills on automatic bill pay – Most banks offer online bill pay services that allow customers to have funds automatically debited from their account on a predetermined date to pay for bills. You can also contact the service providers themselves and set your parents up on automatic bill pay through them. This way, monthly bills are automatically coming out of their financial account so they don't overlook a bill and get into debt.
·  Set Account Alerts – Technology is a wonderful thing. Now, you can set account balance limits and get alerted when you're about to go over those limits. Set these on your parents' accounts and have the alerts forwarded to your cell phone to keep track of their spending. This way, if they start spending more than was budgeted, you can intervene.
·  Give Them Cash – Paying with plastic is complicated for a middle-aged adult so imagine how hard it can be to manage for an aging parent? You might try using traditional spending methods like giving your parents cash on a weekly or monthly basis. If they are left with just cash, they won't be tempted to use a credit card or dip into an account.
All too often, adult children find out after their parents have passed exactly what was going on with their finances, and by then, the responsibility falls on them. Managing your parents' finances won't be easy by any feat. While they might fight you tooth and nail on the idea, as their caretaker and child it is a responsibility that must be done. Use the above tips to have a serious talk with your parents and get their finances in order.