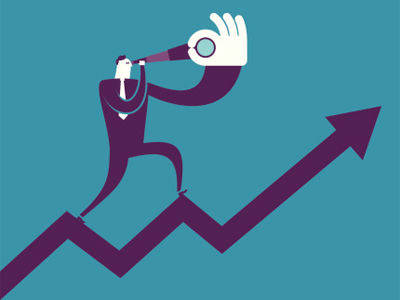 Although there are plenty of ways you can update your home décor on a budget, for larger design jobs you might need to bite the bullet and spring for a contractor. Although hiring a contractor can be more expensive than doing it yourself, having the right contractor can actually save you money in the long run.
A contractor with years of experience is more likely to do the job right the first time, and in less time than it would take you to do it. Below are some tips for finding the right contractor for the right price.
Check with Friends and Relatives
Friends and family are some of the best resources for finding good contractors, because they have had first-hand experience. Not only can they tell you about his quality of work, they can also tell you about other things like:
·  Whether or not he was on time each day
·  If he got all of the necessary permits and inspections
·  If he and his crew cleaned up after themselves
·  If they were considerate of the neighbors
·  If they kept your friend in the loop regarding the progress of the job, including delays and changes
·  If they made the effort to be as unobtrusive as possible
In short, your friends and family can tell you all the things that you might not think about, but become a reality when a construction crew takes over your house.
Your best bet is to talk to someone who has had the same type of work done, so you can get an idea of how long it will take, and how much it will cost for your home.
Research the Contractor
While friends and family are a great resource, they can only provide one side of the story. To get a more complete picture, you should still follow-up with research on the contractor. If he has a web presence, check his site for reviews and comments. Go to customer review sites to see if anyone had reviewed the contractor.  Check the Better Business Bureau to see if he is registered, and if anyone has had any complaints.
You can also ask the contractor for the names of at least three previous clients, and contact them for their opinions.
Complaints and customer reviews aren't the only things you should look for. You should also find out:
·  How long the contractor has been in business
·  How much experience he has with your type of project
·  If he has all his paperwork, including licenses and contractor insurance
·  That the people who work for him also have the necessary paperwork
Things to Watch Out For
You should be wary of the following:
·  If you are required to pay all, or most, of the cost up front
·  If the contractor only accepts cash, offers to finance the job himself, or insists you pay for it with your homeowner's insurance
·  If you are required to get your own permits, or the contractor says no permits are needed
·  If the contractor has no references, or fewer than three references for the type of job you want him to do
·  If the contractor does not have any means of contacting him beyond a cell phone number
·  If your contractor has no physical office address
Hiring the Contractor
Once you have decided on a contractor, you will then need to review the contract. If necessary, go over the contract with a lawyer to make sure that you understand all the terms, including the payment options and the policy on making corrections and revisions. If there is anything that you do not agree with, discuss it with the contractor before signing.