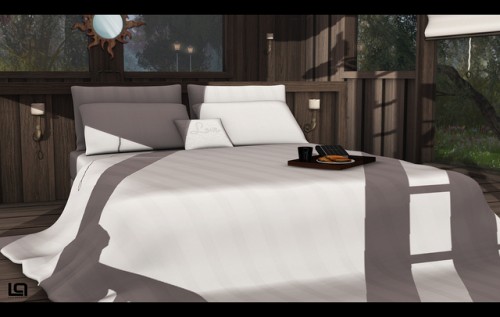 Owning a home poses many challenges. One of them is the fact that it is always difficult to find home decor which matches your tastes and your budget. Often, our tastes are more expensive than our pockets are deep. There are quite a few methods which let you save money and yet provide a wonderfully unique atmosphere to your home and below are a few tips which are both inexpensive and tasteful.
The Front Door
When a guest walks into your home, the style and the ambience of your home should have an instant impact. The goal should be to avoid clutter and have the maximum space possible in the hallway/foyer. Keep keys and mail in a small chest of drawers or a decorated basket. You could add some flair with the addition of a mirror or having flowers placed on top of the chest of drawers.  The mirror will add visual space to your foyer and reflect the decor of your home. You do not have to buy new decorations, use the ones that are placed in other parts of the home. The style and appeal of the foyer should draw a person into the home.
Exploit Existing Furniture
Think about re-upholstering furniture using new colors and materials. There are slip covers available in many different styles. These provide an easy solution to changing the look of furniture to suit the occasion or the season. Wood furniture can be re-polished and re-finished, headboards can be given a fresh coat of paint, as can mirror frames. If ideas do not come to you immediately, head online and experiment with the various planning tools which are available there.
Accent Lighting
Directional lighting using lamps and wall sconces can revitalize a drab hallway. Accent lighting should be installed so that they can focus on artwork or visual points in a room such as fireplaces or large couches. If you have plants in the home, use lighting to add a visual element to their appeal, do so for atriums as well.
Do-It-Yourself Wall Treatments
Perhaps the easiest way to save money is to do things yourself and to re-use materials that you already have. Spice up your windows by providing them with some decorative and imaginative wall treatment. All you will need is a DIY home kit and a sewing machine. You do not have to worry about getting expensive materials such as silk or organza, instead, sheets, linen and other fabrics which are used everyday can be used. Your guests do not need to know that your great looking window treatments are actually very basic and inexpensive.
Bathroom Decor
Bathrooms can be given a fresh look using towels, shower curtains and rods and bath mats. These are all relatively inexpensive and easy to install. The challenge is to get a theme going in the toilet. So color co-ordinate these purchases by matching the paint of your bathroom with the color palette of your bath linen.
 Natural Centerpieces
Using produce to add style to your home is a great way to create drama. Yellow lemons, green limes, oranges and apples, they all make dramatic and wonderful centerpieces. You could keep them in a nice vase or on a platter. Having fresh produce around the house is a great idea. Lemons are especially good as they lend a great smell to the area around them, a freshness which can lift tired minds.
 If Splurging, Splurge Big
When you set aside money to buy some new home decor, concentrate most of your money into buying a decorative element which can become the focal point of the room. Mirrors, art-pieces and modern book shelves can all have a great impact on the visual appeal of a room. It would also be money better spent than buying a few small items of decor which may not be noticeable, hence, effectively wasting their purpose.
Plumbing
Plumbing fixtures on your sinks are actually decor pieces. They accessorize the sink. Hence, if you're looking to spruce up that area, consider changing the fixtures before considering changing the sink itself. There are plenty of styles to choose from; you could go forward in time with very modern fixtures and steel finishes or go further back with traditional and ornate pieces which are made using different materials such as copper or bronze.
 Bio:
Gwyneth Whelan is a freelance writer who focuses on topics related to home decor. Gwyneth is an expert at finding inexpensive solutions to provide a very up-market look. Contact her for information on adding drama to centerpieces, installing accent lighting or getting new and exciting bathroom fixtures to complete change the theme of the bathroom.