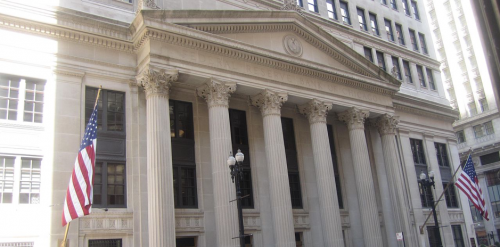 Hiding your money under a mattress but want something more secure? Have you started a new job and need a financial institution for your direct deposit? Or perhaps you're dissatisfied with your current bank and want to find a better company to work with? Whatever the case is, there are literally thousands of options to choose from. Although your funds are insured by the FDIC, you still want to make sure that you're investing your money with the right institution. How can you be sure which is the better option? Here are some factors to consider:
Your Personal Finance Needs
Outside of needing a checking or savings account to store your money, do you have any other personal finance needs? Are you thinking of buying a home or car in the near future? Are you a small business owner? As you make a list of your financial needs, compare them to various banks you find during your research. Do they offer mortgages, small business loans, car loans, or student loans?
Your Banking Preferences
There are a lot of ways to bank these days, so choosing the bank that best aligns with your personal preferences is recommended. Do you prefer to visit the bank every time you need to conduct a transaction? If so, you might look for a community bank in your neighborhood. Are you interested in 24-hour mobile banking? Perhaps an institution like OakStar Bank that offers mobile apps would suffice? If you deposit a lot of checks would you like a bank that offers photo deposits? Do you often need to get funds from an ATM machine? If you do, you'll want to choose a company that has multiple locations and ATMs.
Types of Accounts
Again, throughout life, there will be plenty of reasons you need to work with a bank to manage your finances or plan your future. Select a bank that has several types of accounts to suit your current and future needs. This might include checking and savings accounts, certificates of deposit, retirement accounts, business banking accounts, money market accounts, and more.
Interest Rates and Fees
Plenty of financial institutions have multiple banking accounts for you to take advantage of, but are they the best ones for you? As you review each account type, take a look at the interest rates and fees. Interest obviously works in your favor while fees would only take from your earnings. Therefore, you want to find a bank that offers high interest on their accounts with few fees. Common fees might include monthly maintenance fee, overdraft fees, and minimum balance fees.
Reputation
You can find a bank that offers high-interest rates, low fees, multiple financial services, and options conducive to your personal banking needs, but you should also consider their reputation and quality of customer service. Are they a legitimate financial institution? Are their funds insured by the FDIC? What do their customers think of them? Whether online or in person, there will come a time when you need to contact the bank. You want to know that you'll be treated with respect and that your problems will be resolved professionally. You can check current news or consumer reviews to find out more about the bank's reputation.
Additional Perks
There are a lot of banks to choose from, which is why many of them offer additional perks to convince you to bank with them. Before making a decision, do some research to determine if the bank offers incentives you could take advantage of. Some perks you might see are referral bonuses, startup deposits, savings match, ATM fee reimbursements, and more. As not all banks advertise their promotional offers, be sure to contact customer service to find out if there are any offers you could enroll in.
Deciding where to bank isn't a decision that should be made lightly. You are making a choice on where you're going to store your income and tend to other financial needs. Whichever brand you decide to go with, you want to make sure that they offer services you need to get ahead. Before making any final decisions, be sure to use the above-mentioned factors to narrow down your options, then choose the bank that suits you the most.