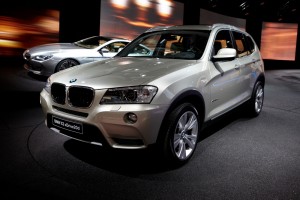 Purchasing a BMW – whether it's new or used – is exciting. However, it also tends to be a little on the expensive side, whether you have a payment or an older vehicle needing more repairs. This is because there is a lot of money that goes into the cost of buying a vehicle. In addition to just the price tag of the vehicle, insurance and registration – and even repair and maintenance costs – need to be factored in. Fortunately, there are some smart ways for you to save a little money when it comes to repairing and maintaining your BMW's body or engine parts, even suspension, steering or brakes.
Buy Your Own BMW Parts – And Buy Them Online
The key to saving the most money possible when doing maintenance and repair work on your luxury sports car is to buy your own BMW parts, specifically buy them online, and do the work yourself. Obviously, not everyone is as experienced as a mechanic to do advanced work – so, the third option might not work for you. However, anyone can buy auto parts online for their vehicle. Companies selling BMW parts such as eEuroparts are great for getting both OEM and aftermarket parts. The car parts get delivered right to your door and then you can either do the work yourself or find an affordable shop to do the work for you.
Read The Owner's Manual
Even if you do none of the work on your BMW yourself, read the owner's manual. The owner's manual will give you the details on when certain parts in your BMW need to serviced based on the manufacturer's recommendations. Tasks such as changing the oil or replacing your air and fuel filters are referred to as preventative maintenance, and the owner's manual will suggest how often these tasks should be done. The key is to service your BMW's parts before they deteriorate, break and even stop working altogether. Preventative maintenance is one of the best ways to save money on BMW repairs as it helps the hardest-used parts of the vehicle last longer.
Research and Locate a Reputable Auto Shop
Start by asking your friends, family members, and co-workers what shop or mechanic they use to get auto parts repair work done. Consider tying to find auto shops that specialize in working on BMWs. A quality shop will have certified BMW technicians, but tend to cost more. There are many different car repair classifications and every mechanic in the shop should be certified as one or more specific type of auto mechanic.
As you can see, there are ways for you to save lots of money on auto repair and maintenance. Just do your research and don't cut corners, and certainly don't wait until your bimmer's parts breakdown to get them fixed.