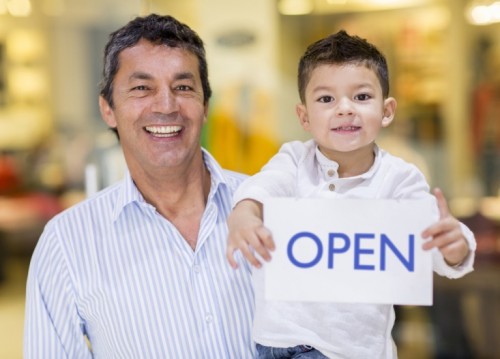 The allure of becoming your own boss has convinced many entrepreneurs to open their own small businesses. While running your own organization and chasing down a longstanding entrepreneurial dream can provide numerous benefits, this endeavor can also be extremely costly. Beyond expected costs like building leases, production incidentals, and salary expenditures, there are numerous hidden expenses that can topple a small business in its infancy.
This list of hidden business costs can help you accurately estimate the capital you'll need to get your business started—and keep it thriving.
Permits and Licenses
Starting your own company means applying for a variety of permits and licenses required to operate a business in your community. These permits and licenses are rarely one-time expenses, and you can expect to pay renewal fees after a specified period of time, whether that's monthly or yearly.
Hiring (and Rehiring)
As you expand your business, you'll need to hire help. While most small business owners anticipate the costs of employment, they don't often consider the costs of actually getting the right person in an open position. Recruiting and interviewing job candidates can suck up a great deal of time and money. It's crucial that you hire with confidence, making sure that every person added to your team is a good fit. Plan to host phone interviews first; this will allow you to weed out lackluster candidates and save you (and the rest of your team) a considerable amount of time. Also do your due diligence with background checks; employee screening solutions like ShareAble for Hires provide the essential bits of information you need to vet job candidates. Be sure to always take a look at the financial history of applicants who will handle sensitive company information or financial aspects of the business, and run a criminal background check on all applicants to ensure your business, clients, and customers remain safe.
Putting in the effort and time in the beginning with background checks and thorough interview processes can help you prevent employee turnover. Why is this so important? According to the Society for Human Resource Management, every time the average business has to replace a salaried employee, it will cost the business around 6 to 9 months of that employee's salary.
Insurance
Every business needs to invest in employer liability insurance and public liability insurance. Most employers also choose to invest in insurance that provides coverage for property, employee illness and injury, and negligence. As you assess your coverage options, don't be afraid to "haggle" with potential insurance providers—there's typically some wiggle room and this quick tip could save you thousands of dollars per year.
Shrinkage
Shrinkage is an unfortunate facet of the business world, regardless of your industry. Shrinkage refers to a reduction in inventory resulting from employee theft, administrative errors, or shoplifting. According to the Global Retail Barometer, retailers in the United States lose around $42 billion per year due to shrinkage. However, retail companies aren't the only businesses at risk. Regardless of industry, employee theft can occur anywhere. Be sure to strategize around loss prevention and employ trusted individuals that you can rely on.
Equipment Repair and Replacement
Depending on your business and product or service, repair and replacement services can become a significant cost. Things break over time, and if your business equipment goes down, you'll need to pay to repair or replace it. In order to avoid costly breakages, stay committed to annual maintenance practices. The investment of ongoing care will be far less than the costs of a complete equipment overhaul.
If you have plans to start your own small business, consider the true costs of such an endeavor before jumping in. Getting an idea off the ground is a challenge, and the ongoing expenses can be devastating to an unprepared entrepreneur. Keep these hidden costs in mind as you draw up your business plan, and be sure to acquire the financing needed before embarking on such an endeavor.