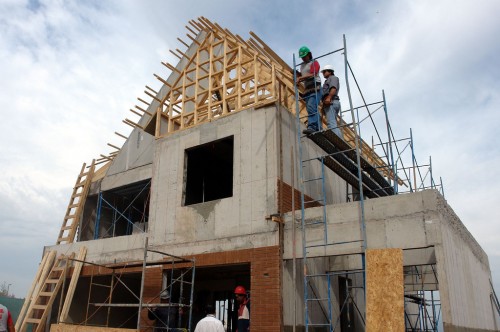 A home isn't just a place to live. For many people, homes are also an investment. It's possible to make a nice, tidy profit taking an older home and making it appealing for high-end buyers.
Many buyers look at homes on the market near them and imagine vast possibilities. Long-term homeowners may also look at their existing home and think about a home remodeling project that can add a great deal of equity.
However, while these projects can ultimately pay off, they can also cost way more than people expect. This is why careful advanced preparation is completely crucial. Improving any home is typically worth the money. An updated, modern home will usually sell for more money than a home without such updates. However, in order to add true value, these updates must be done correctly. The homeowner needs to decide on a final house plan, create a working budget and hire a qualified and experienced contractor.
Funding The Project
A well thought out remodeling project can add value to your home. It's good to make sure the project fits in well with the wants of area homeowners. For example, buyers in a given area may prefer to have a deck or they may like having an in-ground pool. It's imperative to figure out what is most likely to appeal to regional buyers. The homeowner should also have enough funding before they start. Even if the homeowner has enough money on hand, it's always a good idea to have an additional source of backup funding. A low-interest home improvement loan can help the homeowner get the project completed to their satisfaction. Another option to consider is unsecured personal loans for covering last minute hiccups. Investigating all potential means of funding will help the project stay on track.
Deciding on a Project
Any homeowner should decide exactly what they want to do the property. This may include redoing the entire home from top to bottom and making all sorts of changes such as adding an updated kitchen, several bedrooms and even adding an additional story to the home. Homeowners who've never done any home improvement projects before should ideally start small. This will allow them to get a feel for the improvement process and how it actually works. For example, turning a half bath into a full bath is a good first step. If the homeowner has bigger plans in mind for the home, the small project can help them realize exactly what they need to spend, how much it will cost and how long it might take. The homeowner can also realize what's actually involved in the process of redoing all or part of their home.
Dealing With Risk
Keep in mind that any plan to remodel your home involves certain financial risks. The remodeling project may wind up costing more than anticipated. For example, the homeowner may want to add another bath. However, in order to do so, they may need to cut through existing walls. In the process, they may discover the need to make additional structural changes to support the project they have in mind. This can rapidly push costs further than anticipated. This is why it is important to start with a clear end in mind before doing anything else. It's also why a detailed budget is a must. The budget should include everything necessary for the remodel. Allow roughly ten percent more than anticipated. A slightly larger budget will cover any additional issues such as the desire to upgrade to more luxurious materials.
As with anything in life where a large sum of money is being spent, the risks of home improvement projects need to be weighed against the rewards. Proceed carefully and make sure the project is done right to ensure it's money well spent.