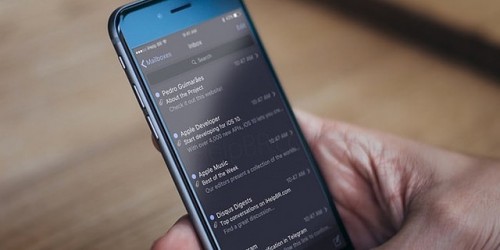 The price of the new iPhone 7 is steep. The starting price of the handset that comes with an A10 processor, 12-megapixel iSight camera featuring 4K video support and Live Photos function, 7-megapixel FaceTime camera, quick wireless connectivity, a longer battery life than its older counterparts, and a lot more, is $649.
Contract pricing starts at $249, but before signing a two-year contract that will turn out to be more expensive in the long-run (just to quickly get your hands on iPhone 7), take some time to think how you can finance the contract-free version of the handset.
Essentially, going down the no-contract path gives you the flexibility of changing service providers at will; therefore you can capture the best deals around. So what are the best ways to finance the new iPhone 7? Here are your options.
1. Sell Your Old iPhone
You have the option to sell iPhone 6s, iPhone 6, or whichever model of iPhone (or another smartphone) you currently own through online 're-Commerce' platforms. These services are revolutionizing the way electronics trading is done on the web. Re-Commerce web-based services will enable you to trade-in your used smartphone for the highest value in the most convenient manner. This approach is better than getting yourself involved in auctions, an approach that involves a lot of risk and hassle.
2. Eat Out Less
You'd be surprised by the amount you save after skipping those weekend dinners. Those meals cost a fortune, and skipping on them for a month or so could save you enough money to buy the iPhone 7, without requiring you to contribute anything. Once you see the amount of money that stays in your wallet after skipping a few weekend dinners, you're more likely to dine out only on certain occasions.
3. Don't Use Plastic & Save Small Bills
In daily spending, use cash and leave your debit & credit cards at home. While it can get annoying to count money carefully to buy things, you're going to spend less if you don't pay with a credit or debit card. Another thing you can do is stash away the smaller bills in a drawer or jar to grow your savings. For instance, the $5 bill is the perfect dollar bill to put in savings. After that, when you look at the amount of higher figure bills you're handing out for different purchases on a daily basis, you may become inclined to buy frugally. The good news is you'd have enough to buy the iPhone 7 within a short span of time.
4. Cancel Unnecessary Subscriptions & Grab Freebies
If there are stacks of e-magazines that are lying in the recycle bin and not in the most important folders on your PC, it's time to get rid of their subscriptions. A few cancellations could save you up to $50 a month, so within 3-4 months, you'd have decent savings. This is a perfect strategy to consider if you were planning to wait a little so that the price of iPhone 7 goes down a bit. Also, check out the local newspaper for freebies (concerts, farmers' market, etc.) in your city; they're a cost-effective entertainment option.
With these tips, you'll be swiping left and right on the iPhone 7's alluring screen within no time.