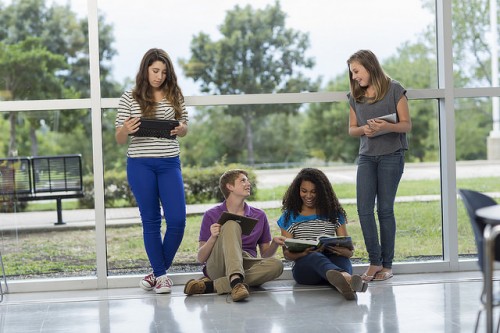 Life after graduation is full of "adult" responsibilities, and budget management is one among them. You will have to learn how to control your expenses and how to distribute your income in the right way.
While you are feeling excited about getting your first job and earning money, you shouldn't forget about the possible challenges you might face. Check the following useful tips, which will help you to manage your budget wisely.
Make a plan
Once you get your first salary, you will be tempted to spend all your money on products you have been dreaming about, but couldn't afford before. However, you should think twice before buying a new expensive gadget, watches, or any luxury stuff. Otherwise, you will risk getting into debt.
It's highly recommended to set up a monthly budget to analyze how much money you will actually have after paying all your bills. First thing first, you should calculate your total income. If your grandmother sends you $1,000 check every month, or if you earn $500 driving with Uber, you should sum it up with your regular salary.
Second thing second, you should estimate how much money you need to cover such expenses as grocery shopping, rent, utility bills, cable bills, taxes, gasoline, insurance fees, and other goods and services you can't live without. Moreover, if you dream to buy a new car or travel to Machu Picchu, you should also reserve from 5% to 25% of your monthly income.
Finally, you can calculate the difference between the total monthly income and mandatory spending. This is a real amount of money, which you can spend on favorite leisure activities and desirable goods.
Track your expenses
After graduation, you will start a new chapter of your life. You will move into a new apartment, find new hobbies, meet new friends, and your preferences will change a lot.
Consequently, it will influence your monthly expenditure. For example, you won't have to spend money on college writing services any longer. But you will have to pay for goods and services you have never used before.
For instance, you will want to buy a custom tailor made suit instead of cheap jeans and a T-shirt. You will take your new girlfriend to a fancy restaurant, not to local fast food.
If you don't want to get into debt, you should track your expenses. You should collect the receipts or monitor your spending via online banking.
At the end of the month, you should analyze which of your purchases were thoughtless. Try to figure out which expenses you should avoid next month to make a step toward your financial goals.
Utilize personal finance management software
If you are bad at math, feel free to use personal finance management software, online budget planners and calculators. These simple tools will help you to track your expenses in a hassle-free way. You can install an app on your phone or utilize it from your desktop.
Data visualization will help you to analyze your monthly expenditures in more details. You will review where your money actually goes. It will help you to find a solution on how to optimize your budget.
Invest in your career
Competition between the young professionals is intense, so you should try your best to stay out from the crowd. After graduation, you should invest in continuous learning to get a well-paid job. You might get a second degree online, or take some useful courses.
You should utilize any tool possible to grab the attention of the reputable employer. If you find it challenging to craft an outstanding resume on your own, you should pay for a professional writing service. This tiny investment will help you to boost chances to get a better job and to increase your potential income.
The point that the more money you will earn, fewer difficulties in budget managing you will face. You will be able to afford more without getting into debt.
Start saving for retirement
Probably, it sounds a little bit weird, but you should start saving for retirement as soon as you graduate from university. You should take this idea seriously. It is a very wise financial decision, which you will never regret about.
You can start from investing 1% of your monthly income into your retirement plan. It's not that hard to live a month without this amount of money, isn't it? Nevertheless, accumulating even a tiny percent of your monthly income, you will make a significant contribution to your future.
There are a lot of different types of retirement plans, and you should find out which one serves your needs the best. There is a list of the most popular plans, which you should take into consideration:
— Individual Retirement Arrangements (IRAs)
— Roth IRAs
— 401(k) Plans
— 403(b) Plans
— SIMPLE IRA Plans (Savings Incentive Match Plans for Employees)
— SEP Plans (Simplified Employee Pension)
In conclusion
You don't need to be a finance guru to manage your budget after college.  You just need to design a good plan and set clear financial goals. When you understand what you want to achieve in your life, you will find it easy to move towards.
If you need some help, don't hesitate to ask your parents or friends to give you a piece of useful advice. Remember that there is always an available solution to your financial problems.