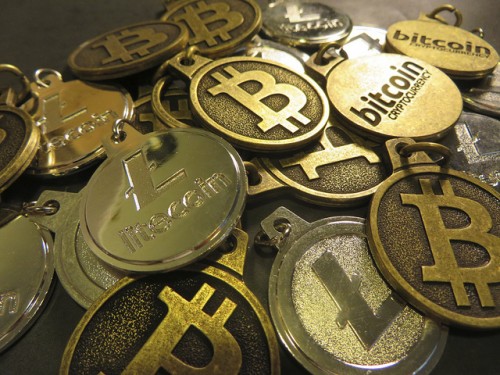 Inflation is the enemy of savings. The longer your money sits, the less it is worth. Which is why people put their retirement into the market. It makes sense to have your investments at least keep up with inflation so you don't lose money.
One of the best aspects of cryptocurrency like Bitcoin is that inflation can be predictable and decreasing.
One of the leading issues with Bitcoin becoming adopted more as a wealth management tool is that older people are more sceptical than younger people who are not as concerned with maintaining wealth as they are growing it.
As the idea becomes adopted, then we will see the number rise. And this article is about the reasons why it should rise and that people should be putting their wealth in Bitcoin to maintain it.
You're in control
 It costs a lot to manage your money. Broker fees can take a big bite and doing it yourself is risky if you don't know enough about money markets.
With Bitcoin, you can be in control of what you are doing without paying a middleman. That's the beauty of the blockchain. It is accessible to anybody without a Federal Reserve type of bank in charge and without needing a middleman to help you control your money.
To access Bitcoin as a means of preserving wealth, all you have to do is go to a site like Paxful and buy some. Then put it in your wallet and you're done.
You can let it sit or you can use it to buy other coins if you want to try to invest.
Total retirement freedom
Bitcoin knows no borders. You can be anywhere in the world and manage your Bitcoin safely and instantly. You are not tied down to working with bank accounts or dealing with international exchanges.
If you decide to go on a round the world trip for five years, you have access to your money at any time as long as you have an internet connection.
You can always use your Bitcoin as a reserve so when you set money aside to travel with or to have for a rainy day, you don't need to worry about moving money from a retirement account with penalties or paying fees to take money out of the market.
The other benefit of using a reserve is that as Bitcoin gans value, your wallet gets fatter. When you take money out of a retirement fund, it generally won't collect any kind of interest. In fact, you can be losing money because of fees.
Inflation proof
As mentioned in the introduction, there is actually a decrease in inflation with Bitcoin. There is a finite amount of Bitcoin in circulation and there is no Federal Reserve that will pump money into it thus reducing its value.
Since the number stays the same, it can only increase in value. Though, value can be lost if there is a run on Bitcoin and has happened before. That is a big difference from inflation eating away at the value of your savings, however and can happen when your money is in the stock market as well.