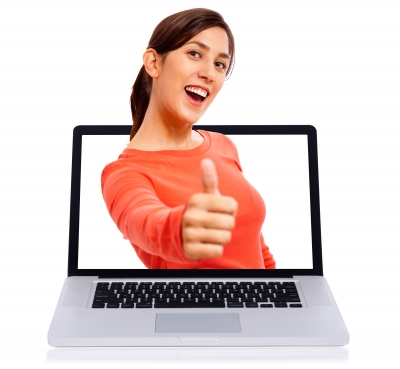 Everyone has "stuff" they don't need anymore. Some things fall into the category of items that we have had laying around our house too long.
Garage sales are great for selling your old stuff. It doesn't cost anything to have a garage sale unless you advertise it. You might have to get a permit in some places, but it is a nominal cost.
If you live in an active neighborhood, you won't have to advertise.
Other things we might want to get rid of, are simply things we have outgrown, no longer need, or want to upgrade.
Don't throw your old stuff out. You never know who might want to pay money for it.
The three most popular places to post your items for sale online are Craigslist, Amazon, and eBay. Facebook has even joined the trio via their Marketplace.
The popularity of these sites is proof that there is a market for used items.
Clothes
Did you ever buy an outfit for a special occasion and only wear it once? Years later you find it in your closet and know you will probably never wear it again, especially if it doesn't fit anymore.
There is actually a large market for second-hand clothing online and offline. Thrift and consignment stores are perfect examples of offline sources of used clothing and many other items.
Do you know how much a wedding gown can cost? Some savvy women, knowing they will only wear a wedding gown once, have chosen to buy a pre-owned dress. If you think this is strange, think about the fact that no one will know except you and your pocketbook.
Cars
How about your old, less than perfect car? Yes, you can sell your car online too. Your flawed car could be a great find for a young person looking to purchase their first vehicle. Click here for some tips on buying an affordable care once you get rid of your old one.
Buying used cars is very common. Not everyone has enough money to buy a brand new one.
Books
Some people prefer to keep all the books they have ever read on their bookshelves. Others want to sell some to make room for more.
Amazon is probably the most well-known online source to sell your used books.
Baby Furniture
What can you do with your old cribs, strollers, and baby swings? Some people might choose to hold onto them because they have or are expecting grandchildren. Others might want to sell them, either because their grandchildren are grown, or they might not have grandchildren.
Electronics
To some, old electronics are junk. To others, they are treasures. Some collectors of electronics look to purchase components of what you might consider to be garbage, even if broken.
A benefit of selling electronics is the fact they are generally small and easy to ship. Not sure if what you have is garbage or of value?
Go online and do some research. You will find many resources to help you make a decision.
Old Toys
Who would want to buy old toys? How about grandparents so they can have something for their grandkids to play with then they are babysitting?
What about collectors? As we have stated before, what you might see as useless, others might find very valuable.
Furniture
Why would you want to sell your furniture? People who downsize to smaller living units often have furniture that's in good condition but won't fit into their new home.
Why would anyone want to buy your used furniture? Because new furniture can be very expensive. If your old furniture is in good shape, there is definitely a market for it.
However, because furniture can be very large, you do have to consider how to get it to your buyer. Shipping furniture will be very expensive. What are your alternatives?
Use an online site like Craigslist and list your items for sale in your local community section. Be sure to specify that you want the buyer to pick the item up.
This is not an issue for many as they can either borrow or rent a van to pick up your furniture.
Popular pieces of furniture to sell on Craigslist are dressers, kitchen sets, entertainment centers, dining room sets, and bedroom furniture.
Don't forget. There is a market for almost everything. Before throwing anything out, consider that someone might want to pay you money for it.