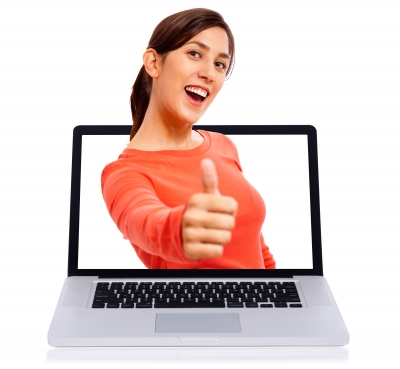 Are you interested in sharing your passions with the world and getting paid for it? Or maybe you already have a business website and are looking for ways to further increase your profits?
A blog could be the perfect solution. Gone are the days where blogs served as online diaries. Now, blogs are a great way for you to share niche knowledge that will connect you to an audience. If you have a target audience visiting your blog, you can successfully promote products or direct traffic through your website.
Why blogs are so popular
Blogs are different than websites because they require more frequent updates, whereas websites are more static. This means you can regularly update your blog with new content, providing you with a way to share information with your audience. Your audience then visits you regularly to gain new information and to (hopefully) engage with your posts. From a business standpoint, this is really useful. A well-done blog can allow you to rank high within search engines, which drives more traffic to your blog to increase the number of visitors that are clicking through your content.
How blogging can help you earn money
There are several main ways that you can monetize a blog. Pay-per-click advertising and affiliate marketing are two passive ways of making income with minimum effort. With pay-per-click advertising, you set ads up so that they run on your sidebar or within your posts. Then, when people click on the ads, the advertiser will give you some money. With affiliate marketing, you promote products for other sellers, and then if someone purchases that product, you earn a small percentage of the commission.
If you run an e-commerce site, having a blog can direct additional traffic to your main website. If you're successfully using sale tunnels on your website, a blog can further maximize your profits. If you're struggling to successfully set up sale tunnels, consider using a service such as ClickFunnels to improve your site. ClickFunnels helps improve your landing pages and provides templates for sales tunnels. You can test it at no cost with a 14-day trial.
What you need to do to start a successful blog
To successfully start a blog, you're going to want to find a specific niche. If your content is all over the place, you're going to struggle to gain an audience. Choosing a specific area to focus on allows you to produce high-quality content so that you establish yourself as an expert within your area. But if you have a specific niche, you'll be able to tap into a target audience and gain a following. If you're already running a business website, you're going to want your niche to match your existing website.
Once you have a topic, you're going to need a good URL. If you already have a website, you'll likely be able to create a new subpage where you can host your blog. But if you're starting without an existing website, you're going to want to do some research to see what URLs are already taken. If you're looking for a blog host, consider WordPress. WordPress makes it easy to create a custom domain and also provides you with a number of themes to choose from.
Once you have a blog, you're going to want to focus on creating high-quality content that is within your niche. You'll want to regularly update your blog to keep generating traffic to your site. You're also going to want to optimize your blog so that it ranks high on search engines.
What you need to know about SEO
Optimizing your blog can drastically increase your traffic. While there are a number of SEO techniques you can use, two simple ones include focusing on keywords and link building. Focus on putting one or two long-tail keywords within each blog post. These keywords can appear in your URL, your title tags, your headers, your body paragraphs, or your meta description. The right keywords in the right location help you rank higher. Link building internally is another way to optimize your blog. Link to similar posts that you've already written. This can help validate your content for search engines so you rank higher.
Conclusion
A successful blog that is receiving a decent amount of traffic can be monetized so that you're earning some extra income or it can serve as a way to direct more traffic to your primary business website. No matter which route you take, remember to produce high-quality content focused on your niche so that you can gain a following.