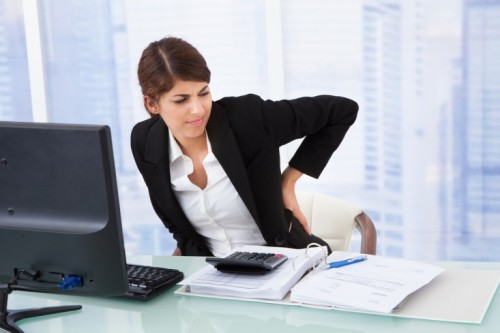 The issues hindering small businesses today are well known. But the most common of these, business experts say, are cash flow issues, usually related to unforeseen bills and inefficient employees. Both increase your operating costs and divert valuable resources away from helping you grow your company, thus making them fatal to many firms. Fortunately, there are several solutions that can be implemented almost immediately to free up your cash flow.
One of the best moves you can make in a financially difficult situation is to automate your workforce as much as possible. Labor costs in the form of wages, health benefits, and payroll taxes still, even in the digital age, make up 70 percent of total costs for most businesses. Since technological solutions don't require an hourly wage, consider investing in some of them to reduce your labor costs. There are software programs available that can set appointments, sell merchandise online, book dinner reservations and even help you manage your books.
Nearly every aspect of your business can be streamlined with digital solutions. The best part is that these software programs are usually cloud based and very user-friendly, which means they're typically inexpensive and easy to operate. Put another way, they will pay for themselves in a short period of time. It also opens up the possibility of discovering new revenue sources. If you can move some of your business online, for example, your customers will sell themselves your products, and enjoy doing it. Consumers buy everything from cosmetics to electronics and books online. Why shouldn't they buy your product or service online, too?
Many small business fail on the sales front, as well. They simply wait for customers to approach them and buy. That may work when times are good, but in an economy that is still recovering from a financial crisis, consumers are hesitant to part with discretionary dollars. It's essential, then, for struggling small business to prospect for new customers, especially when money is tight.
A colleague of mine illustrates how this works. He owns a catering company and is dependent upon group events to turn a profit. Along with his two-person sales team, he uses a popular CRM to stay in touch with repeat customers and keep track of community events that require catering services. This small, part-time prospecting operation has kept him profitable for well over a decade now. This is an especially effective long term answer to cash flows problems because it can help small businesses build their reputations in the local community.
Another practical but often overlooked solution to cash flow problems is to separate personal and business expenses. This seems so obvious that you may doubt its usefulness, but many small business owners are shocked once they account for how much of their profit goes into personal expenses and projects. Their shock doubles once they realize that they are risking falling behind on bills that have to be paid and damaging their credit as they overextend themselves. One simple way to address this issue is to put yourself on a salary and cut yourself a paycheck on a regular schedule. This approach will make it very easy to see exactly how much money you are personally taking out of your operation.
While you work on long-term solutions to your budgets issues, a temporary solution may be necessary so you can keep enough cash on hand to cover your daily operating expenses. Working capital loans have become a viable solution for many small businesses in recent years, and lenders are devising innovative ways to structure the loans so their clients can pay them back. Getting a merchant cash advance loan, for example, allows businesses to pay back their borrowed funds with credit card profits. Merchants access the cash they need to operate and then a small, fixed percentage of their total credit card sales is automatically used at the end of each day to pay back their advance over time. These kinds of working capital loans are useful if you're under a tight deadline or can't justify a traditional small business loan.
Cash flow problems are common for small businesses. The chance you will encounter them at some point as an entrepreneur is very likely. Remember, limited cash flow doesn't have to bring your business down, or even slow you down because the solutions are easy to find and easy to implement once you find them.