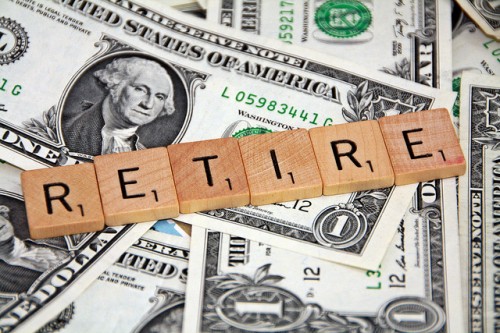 You may feel like dismissing talk of retirement when you're in your 20s and fresh into the job market. However putting this off can be a huge mistake, especially when you're young. Millennials have the time and resources to retire wealthy, and the benefits listed below are endless.
Waste Less Money
The start of a New Year is the ideal time for fresh stars and new beginnings. If you've created a budget, and are set on taking command of your finances in the coming year, you want to make it a point to include retirement savings in your plan. Adopting a method to reduce spending is one of the easiest ways to increase your fortune. This can set a precedent for later on in life, and your views on saving money. You'll also probably learn the value of living within your means.
Financially Compatible Social Circle
Enlisting the help of savvy financial businesses such as ProgressiveBusinessFunds.com can help your business grow and allow it to achieve financial success over the years. When you learn the value of saving money early on by these same experienced individuals, you'll begin to adopt the same habits such as being frugal about how you spend money. Through this circle of friends, you don't have to worry about keeping up with the Joneses. You may even realize that you don't require large amounts of money in order to be happy and enjoy life. The end result will mean more money to retire early instead of a sea of debt and credit card bills that you can no longer keep up with.
Pursuing the Right Opportunities
You may not have a set career path planned out when you first graduate college. However, if you save substantially early on in life, you'll be able to change your career path without severe repercussions. Having a sizable nest egg can afford you to enjoy other opportunities in life. Unfortunately, if you're living paycheck to paycheck, you won't be able to pursue other avenues.
Self-Confidence
Having the money to weather any financial storm can be a self-confidence booster. The economic times are uncertain at present, and the stock market is quite questionable. However, saving early on in life can offer you a cushion to be able to take care of your family, pay off your mortgage and feel secure if a double recession should ever hit. Financial security can also present less stress, especially if you suddenly lose your job or you want to strike out on your own and form your own business.
Improved Quality of Life
Planning for retirement early on in life isn't easy. It takes a lot of planning, thought and discipline. However, if you're serious about the process, your quality of life is sure to improve. When finances are tight, it's hard not to worry, especially if you have a mortgage, family and other commitments straining your budget. To deal with the stress, you may find yourself drinking more, overeating, taking drugs or getting divorced because of the financial pressures. When you put away money early on, you can change your whole entire outlook on life. Living within your means reduces stress and improves your mental and physical wellness. While your friends are still working well into their sixties and seventies, saving early allows you to enjoy retirement as early as your 50's if you plan correctly.
Travel the Globe
If you're fresh out of college, the prospects of making a lot of money may seem exciting. You may even want to blow your paycheck on new clothes, a vintage car or other luxuries. However, putting away a portion of your earnings after your bills have been paid each month can afford you the chance to travel the globe while you're still young enough to enjoy doing so.