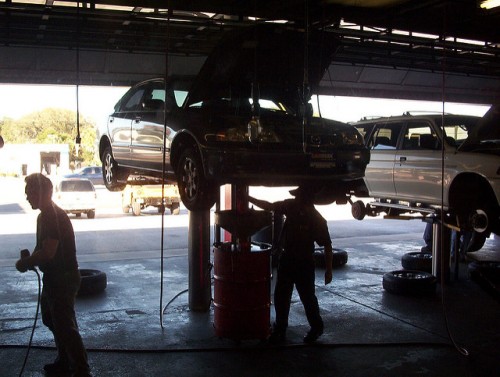 Whether you own a new or a second-hand car, your vehicle is going to need maintenance at some point in time. With the cost of living shooting past affordability every single day, the most economical way of maintaining and repairing your car is by doing it yourself. Self-service and repairing will not only help you save tons of money, but it is also a hobby to many. If you are still unsure of why you should be your own repair guy, here are more points to convince you:
Plenty of material available
With the rise of living costs, as well as people wanting to repair their vehicles, many shops have sprung up that caters to the do-it-yourself mechanics. Many establishments providing self service auto parts utilize recycled parts from used cars after sufficient quality checks. This is cheaper than new and expensive parts. Whether you need engines, transmissions, or any electrical components, you have all the options in the recycled shops as well.
Original parts at a fraction of the cost
Another great advantage of using used/recycled parts is that they are always original parts from the manufacturers at a fraction of the price of new parts. This means, that the parts have been quality tested by the manufacturers and being OEM, they are reliable and a cheaper alternative for your repairing needs.
Environmentally Sustainable Option
Using recycled automobile parts reduces the demand for new OEM parts and directly reduces our consumption of Earth's resources. Thus, we help the environment at no additional cost.
Less Waste Generation
We know how much waste is generated by human civilization. Using up old car parts means that they will not rot in a junkyard or a wasteland. Thus, waste production is minimized to an extent.
Save Money
Clearly, repairing yourself saves you the huge bills mechanics throw at you. Sometimes, they even bloat up the prices of the parts since they have the autonomy to choose how they do their job. Self-repair helps you avoid bloated prices by negotiating with the auto parts dealer or going for a recycled auto parts shop. You also avoid the labor costs which can be very high. Labor is at a shortage and you end up paying more for the costly labor charges. Maintaining a car over the years is actually seen to be costlier than buying a new car, so a significant amount of money is saved. This could be another legitimate way to save money apart from these.
Faster Repair
Most repair shops are very busy and you would have to make appointments to tend to your car. They may take more than weeks at times for simple servicing. When you do your repairs yourself, you no longer have to worry about scheduling repairs.
Additional Skill
Learning more about your car or how cars work in general can be very rewarding in itself. When you do your own repairs, you get a hands-on lesson on every part and how everything is interlinked. With the technology changing every day, you always stumble upon something new to learn about your vehicle. Repairing can be a very rewarding experience if you are interested in cars. Understanding the tools required for the work, going to shop for the parts, and finally seeing your efforts deliver results can be a satisfying endeavor.
Hobby and DIY Community
Being able to repair your own vehicle can be very satisfying. You learn something while doing the job, and then you feel accomplished when the work is done. This can act as a very exciting hobby. You get familiar with the DIY culture and sometimes learn from the people who are also interested in DIY mechanics.
Owing to so many advantages of being your own mechanic in the times of need, there has been a rise in DIY enthusiasts in this area. But before you dive into the community of self-service, one thing to consider is the reliability of your neighbor auto parts shop. You should check whether the parts are sufficiently checked for quality, cleaned, tested, match specification, and are in general safe and fit for purpose in vehicle repairs. The tools and auto parts should go through all these processes before they are resold. There should be a warranty system in place for the used or recycled parts. Once these concerns have been resolved, you can also join the DIY mechanics.