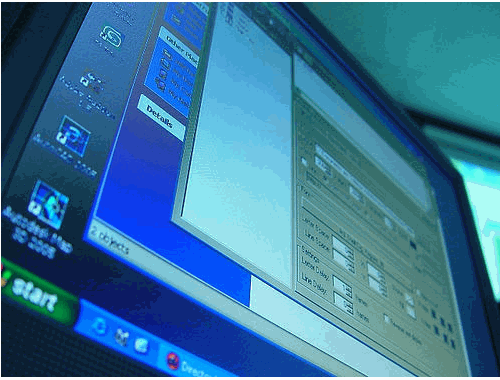 We've given you tips on how to run your eBusiness on a budget before, now let's sink our teeth into some advanced techniques to make the most of it. You might be surprised to learn that in today's market, being able to interpret data relating to your eBusiness' health is key to planning ahead and staying on top.
Many business owners think data is an exclusively corporate concern, one far outside their realm of expertise or even requirements. However, data can help you make informed decisions about anything from what type of products or services to offer your customers, to when to make content updates or send out your newsletter.
Building dashboards to help you along the path to success is easier and far cheaper than you imagined. Plus, the rewards for interpreting your data effectively could give you the edge over the competition. This is especially true if you're running a small to medium-sized business. Chances are, your competitors aren't using dashboards yet. So, it's time to flex your data muscles – before they do.
Make Informed Choices Based on Data
Let's say your marketing strategy is paying off and you're seeing an increase in web traffic and conversions. You may have a rough idea of where you are attracting customers based on your own analytics, but imagine if you could see those stats clearly represented on a colorful graph? You could have an instant picture of where you're getting the most clicks online, which will help you focus your energy in the right places.
Did your recent tweet, or re-tweet get you some extra attention? Did a fan from your Facebook page follow a link from one of your posts to your site? These aren't just randomized facts happening out of context: Data visualization software, such as the dashboard creator from datapine highlights the relationships between seemingly discreet activity and statistics. More specifically, it shows us that conversions don't happen in a vacuum.
Put Your Resources Where Your Mouth Is
Reading a simple graph makes it easy to draw insights into how your customers are relating to your eBusiness online. That can help you plan, for example, a more effective social media strategy. Imagine being at the center of a spider web: Pulling one string and not the other could unravel the whole structure, or show you what will hold up in the future. So, if Facebook isn't working for you, maybe it's your company Instagram account that needs your attention most. In which case, it's time to upload your best snaps of your products or services in action.
What's more, you can monitor transactions based on time-of-day. When are your customers most likely to visit you? Is it after work or on the weekends? Once you know, you can plan to roll out your newsletter at peak times so people remember to visit your site when they're already in the mood to go shopping.
But this is only the tip of the data iceberg. Once you have the right, easy to use software at your disposal, you can start to find even more creative uses for your dashboards. That means a better eBusiness strategy for the future, hands down.