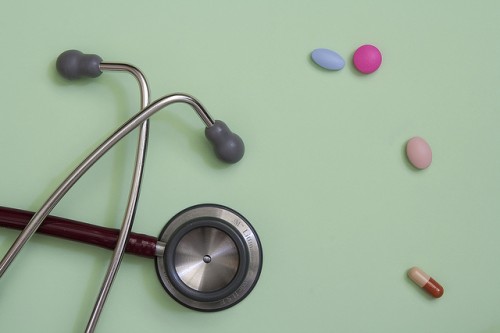 Perhaps your insurance policy isn't something you think about often. After all, if you're relatively young, healthy, and a little lucky, you shouldn't have to spend much time considering which insurance plan is best for you in the interim. However, youth, health, and luck run out eventually. Though it may be unpleasant to contemplate, everyone has to deal with health-related problems as they get older, and having the right insurance program can save you huge amounts of stress (and money!). But how can you tell if your insurance program is a good fit for you and your family? And should you sign up for group insurance at your work or else seek out a policy for yourself? We'll address these questions and more below:
Insurance 101
If you don't know the first thing about insurance, then relax –– you're not alone. The good news is, the sooner you educate yourself, the sooner you can find the perfect policy for your circumstances. To begin with, there are a number of insurance options to pursue, from car insurance, to health and life insurance, to disability insurance. Naturally, the more comprehensive your coverage is, the better off you'll be in the event of an accident. Still, picking the right insurance plan is about more than selecting either the most expensive or (alternatively) cheapest option. Rather, the best insurance policies should be tailored to your needs.
Addressing Your Situation
To expand on that point, a large number of factors influence which insurance program you should pursue. Your age, lifestyle, profession, familial status, and budget all play a role in identifying the optimal insurance plan for your situation. For instance, a mother of eight will need to find an insurance program that covers her dependents (i.e. children). Or to use another example, medical doctors should consider disability insurance for physicians to address potential issues specific to their profession. Fortunately, you've got plenty of options to compare on this front.
Should I Get my Own Insurance?
 If you're currently uninsured, you should work to amend that immediately. Not only do younger people (in general) receive lower rates from insurance companies, but going on without insurance is a risk not worth taking. As for the titular question we posed at the beginning of this piece, getting insurance through your work may or may not be a wise decision. Perhaps your employer's insurance plan is cheap, convenient, and covers all your bases. If that's the case –– go for it. On the other hand, if you don't feel your company's insurance plan provides you with the peace of mind you desire, then be willing to branch out. Remember, saving a few bucks on a cut-rate insurance plan today may not be the wisest financial decision; insurance is for handling worst-case scenarios, and if you don't have the right plan, you could find yourself isolated when you need help the most.