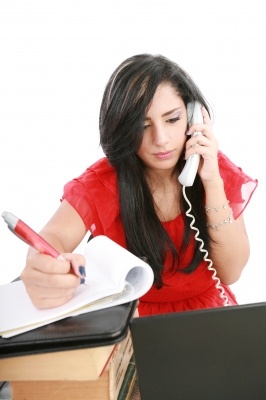 Life is risky. Unexpected things happen. Insurance was invented to help you when things go wrong.
In return for a premium, a government agency or company will compensate you if you experience loss, damage, or illness. It will even compensate your family for your untimely death.
Types of Insurance
Since there are all kinds of uncertainties, there are numerous types of insurance.
Here are three common types of insurance:
Property Insurance. If you own or rent property, then getting property insurancewill protect you should you ever experience any substantial financial loss related to the property. You will be compensated for loss or theft of contents within the property and for structural damage to the property.
Business insurance. If you open a business, then you must get business insurance right away to protect yourself from lawsuits or losses. There are numerous types of business insurance, such as professional liability insurance, worker's compensation insurance, product liability insurance, and business interruption insurance.
Auto insurance. If you buy a car, then you will need to get auto insurance, and the main types are liability and personal insurance protection. Liability will cover bodily injury as well as cover property damage. Personal protection insurance covers any medical expenses related to the driver and passengers.
Understanding the Lingo
Insurance is a complex subject, but all you need to buy and benefit from insurance is just a rudimentary understanding of basic terms and definitions. This understanding of the vocabulary will help you make sense of an insurance policy that an insurance agent explains to you and help you better understand the contractual documents you sign.
With that in mind, here are some basic terms that you should understand:
What is insurance?
Insurance is designed to protect you from some form of financial loss. In essence, it's a way to manage your risk better. Think of it as a hedge against the risk of uncertain loss.
What is an insurance contract?
When you buy insurance, an insurer guarantees compensation should you ever experience a loss. In return, you must pay all your premiums.
Who is an insurer?
The entity which provides you with insurance is an insurer. However, you may sometimes hear the insurer referred to as "an insurance company," "an insurance carrier," or "an underwriter."
Who is a policyholder?
You are the policyholder because you are buying insurance from an insurer to protect yourself from the possibility of a future risk.
What Needs to Happen to Make a Claim?
Once you file a claim, then you set in motion a system of administrative actions called "claims processing." You will be asked to fill out certain simple steps to make your claim. After the insurer receives your claim, they will investigate the incident. If you have earthquake insurance, your insurance company will send someone over to interview you and take pictures of the damage caused by the earthquake.
There are many administrative and customer steps involved in claims processing. First, there is a review. Then an investigation. If necessary, an adjustment is made in how much the insurer will pay out. If everything you ask for in your claim has been verified, then you will receive a remittance. If, however, the insurance company believes that your claim does not match the insurance you purchased, your claim will be denied.
Although there is no time limit when you should make your claim, it is better to make it sooner rather than later as it will be easier for the insurance company to verify all the details.
Claim processing usually takes place quickly. The length of time depends on the state. In California, for example, your claim has to be acknowledged within 15 days and the decision to accept to deny your claim has to be made within 40 days. Once the claim has been approved, then you must receive compensation within 30 days from the time the settlement was finally reached.
So, Should You Buy Insurance?
Although paying regular insurance premiums is yet another expense, it's better to lose the money you pay out in premiums even if you never have to make a claim. Without insurance, you may not be able to afford to manage a large financial loss, like a serious health issue, a natural disaster, or an accident. So, think of insurance as a way of buying peace of mind against possible risks in your life.