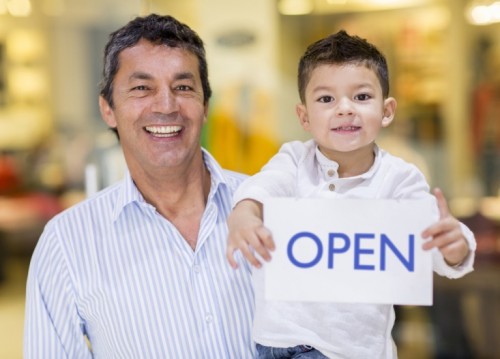 No one can guarantee for you that you will get a small business loan as hoped for. However, there are certain things that can help you increase your odds of success significantly. Judging by the fact that you are interested in how to apply for a small business loan, you are either the owner of a brand new business that needs a little push before finally taking off, or the owner of an existing business which just needs a little bit of financial help. Either way, you need to take various factors into account if you are to be successful.
Existing businesses need to prepare financial statements
If you are only thinking about starting a new business, you will need to provide an adequate and compelling financial projection. The equivalent of this for those that do have their company already is the financial statement which provides detailed information.
It's time to get personal
Just because it has the word "business" in front of it doesn't mean that it has nothing to do with the entrepreneur's personal records. In fact, it has quite a lot to do with them because without appropriate personal credit score, your chances of getting that small business loan pretty much evaporate. This because at the end of the day, it's you who needs to pway the lenders back, not your company which is only as rich as you are.
Further expanding on persona character
Your personal credit score is not enough. The bank or otherwise lender will also inquire about your character and will conduct their own investigations in order to determine whether or not you are indeed a person that can be trusted. Nothing is left to chance when it comes to business loans, so that it ends up being a favorable transaction for all involved parties.
Show them what you want to do
Let's get one thing straight: No one within the business sector will ever give you money and say something along the lines of "hey, here's some money, I trust you".  The bigger the loan, the bigger proof you will need in order to make them see that you are indeed worth their time and resources. As a small anecdote, that's also one of the main reasons why you should go for a very small loan in the beginning, so that you have way bigger chances of receiving a positive response.
To get to the point worth making here, it's important to give them a business plan. It can't be just any business plan however, as it has to be a pretty impressive one; You could consider that your chances of success are directly proportional with how accurate and compelling your business plan is.