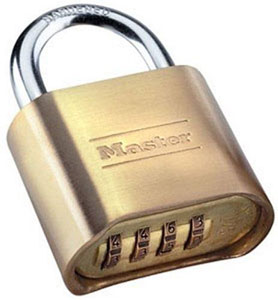 The World Wide Web brings with it a great amount of freedom to explore, access information, shop, and so on. However, as the old adage goes, this sort of freedom necessitates equally greater levels of personal accountability for what happens to you online. You wouldn't dream of neglecting your credit card security, so why risk your personal data in the online realm?
The following steps will provide you with an excellent foundation for protecting your private information, and thus a significantly safer browsing experience.
1. The Magic 's'
Sometimes it can be extremely difficult to distinguish an infected site, laden with malware designed to steal your private data, compared to a safe and legitimate site. Fortunately there's a very simple indication that can often put your mind at ease. When shopping online for example, look for a padlock symbol or "https://" in the address bar of your browser while in the checkout process. Think twice before trusting a vendor without this accreditation.
2. Payment Methods
When possible, avoid paying for products and services online directly with your credit card. These days there are a whole host of payment options that can help to provide an extra layer of protection, including trusted payment services linked to your bank account such as PayPal and Google Wallet. You can even remove your bank details entirely from the online purchasing process with the cash purchasable paysafecard, providing you with a PIN to use at the online checkout.
3. If it Seems Too Good to be True…
…then it probably is. Maintain a healthy degree of skepticism when choosing which links to open or files to download, both in your web browser and email provider. No amount of technological wizardry can replace old fashioned common sense. Always apply the same level of scrutiny to suspicious behavior, and whether a stranger can be trusted – as you would when in public.
4. Online Banking Security Plugins
Phishing scams and malware are extremely widespread (and often successful) methods for criminals to gain access to your online banking account. In fact, 28.8% of phishing attacks last year targeted personal finance information, and standard antivirus programs aren't sufficient alone to protect you. Strongly consider also installing a program like Trusteer Rapport, dedicated to weeding out such scams while working quietly in the background.
5. VPN Connection
Using a VPN connection (Virtual Private Network), especially when using less secure networks such as public WiFi, is a great way to shield your sensitive data from prying eyes. What's more, a simple VPN connection will certainly help, but there are plenty of further ways to enhance the efficiency of this method.