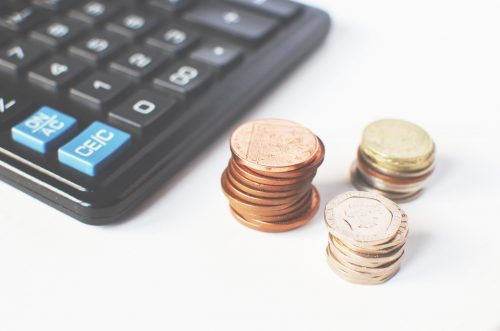 Consumer counselors have lots of items in their toolboxes, some of which are simple and easy to use. For anyone who wants to save big on major items like housing, transportation, entertainment and more, here are a few tried-and-true tips from personal finance pros:
House
Don't buy a larger house than you need. For a couple with no children, it might make sense to have extra bedrooms for expected family members. But for childless couples who intend to stay that way, there's no need to get an extra-large home as "an investment." Home upkeep and maintenance, in the form of expenses like insurance, HVAC upkeep, roof inspections, and other year-to-year costs, are directly related to the size of a structure. By staying within reasonable parameters of the square-footage you actually need, you'll hold housing costs down, and that can translate into thousands of dollars of savings each year.
Phone and Internet
Do a "self-audit" of your TV, phone and data plans. Do you really need 189 viewing channels, 90 hours of Internet connectivity per month, four separate phone lines and other high-tech amenities? Most people find that "tech creep" leads to over-subscribing to Internet, cable and other monthly plans. Sit down and decide what you really need and you'll be surprised at how quickly you'll be able to chop $50-$100 off your monthly bills.
Car
Auto insurance is cheaper when you compare prices, so be sure to do your homework. Know what's out there and what kinds of discounts you qualify for. Ask the insurance agent if any of your demographic characteristics qualify you for lower rates. Some programs are never advertised; you have to inquire. Have you been accident-free for five years or more? Does your motor vehicle record show no tickets for several years running?
Are you over 60? Do you drive fewer than 8,000 miles per year? Are you a member of the armed forces, in law enforcement, a teacher or a first-response professional? A "yes" to any of those questions can mean that you qualify for a car insurance discount, depending on where you live and who your carrier is. Always ask. You'll be surprised what types of special programs are available for car insurance.
Food
Saving on groceries is both a science and an art. Hundreds of books have been written on the subject and there are thousands of websites devoted to the pursuit of inexpensive food buying. One of the best ways to save up to 20 percent on your annual grocery bill is to join a "discount club." Most major cities have several clubs, all of which charge small annual membership fees. What you have to put up for a fee, usually between $25 and $75, is peanuts compared to how much you'll save by shopping for your groceries at membership clubs. Studies have shown that the average family of four lowers their food bill by about 22 percent, and single people can save around 15 percent.
Entertainment
Entertainment is one of the areas of personal spending that has a lot of potential for reduction, depending how badly you want, or need, to save money. Most financial counselors say that by simply writing down and committing to a monthly entertainment budget you can slice about 25 percent off what you're currently spending. This is one of the categories of budgets that is most susceptible to "money leaks" because people tend not to think of entertainment as a "monthly bill." The key to cutting down on entertainment expense is planning.