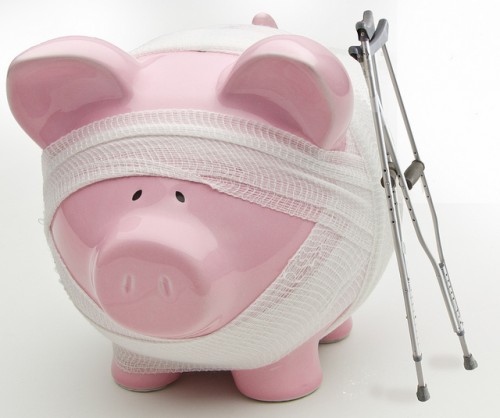 Any time you're injured in an accident that was no fault of your own, you deserve to be compensated for your losses. This includes the costs of your medical bills, property damage, and lost wages. In order to get reimbursement from the responsible party, you need to file a liability claim with the party's auto, home, or business insurance company — depending on the type of accident and where the accident occurred. Unfortunately, insurance companies don't always offer reasonable settlements, which is why you should consider hiring a personal injury attorney to help you.
When to Hire an Attorney
Many people consult personal injury attorneys right after accidents occur and that's fine. In fact, it's common a good New York personal injury attorney to walk clients through the entire claims process.
If you prefer to begin the process yourself, it's important to know if and when you need to hire an attorney. You should consider getting help from an attorney if:
–Your claim was denied
–The insurance company gives you a settlement offer that doesn't cover all of the expenses you incurred
–The process becomes too confusing or difficult
How Hiring a Personal Injury Attorney Helps You
Coping with the aftermath of an accident is difficult for many people because not only are they trying to heal or adjust to a new way of life, but they also have to keep track of everything needed during the claims process — and it can be a lot.  Hiring a personal injury attorney to handle your accident claim benefits you in several different ways.
–It helps relieve stress caused by dealing with paperwork, insurance companies, and claims adjusters. Once you hire a personal injury attorney to help you, all paperwork and contact get routed through his or her office.
–Your attorney obtains all of the paperwork needed throughout the claims process so you don't need to deal with collecting police reports, medical records, documentation of lost wages, and medical bills on your own.
–Personal injury attorneys locate and collect evidence, including witness statements to help you build a strong case.
–Your attorney files your suit with the courts if a reasonable settlement can't be reached.
–They help you document all of your injuries and the treatment needed over extended periods of time.
Common Misconceptions Surrounding Personal Injury Claims
Every year personal injury victims accept low settlement offers or cover expenses on their own because their original claim was denied. Because there are so many misconceptions surrounding personal injury claims, they don't even bother to hire an attorney to help them. That's why it's important to know the truth behind the most common personal injury claim misconceptions.
–You don't pay a personal injury attorney up front. Many people avoid hiring a lawyer because they can't afford it, but you don't pay for a personal injury attorney's services up front. Personal injury attorneys only get paid once a settlement is accepted and their payment comes out of your settlement.
–Many people think that when an insurance company denies a claim there's nothing more they can do. They just accept it. However, if your claim is denied, you have the right to have it reviewed by the courts. This is why you should always consult a personal injury attorney after a claim gets denied.
–Some people avoid filing personal injury claims through attorneys because they believe that they'll be required to go to court. However, this isn't the case. The majority of personal injury claims are settled outside of court through negotiations between your lawyer and the insurance company.
If you've been injured in an accident that was no fault of your own, you should consider consulting a personal injury attorney. Not only does it make the process a lot easier, chances are, you're more likely to receive a fair settlement.