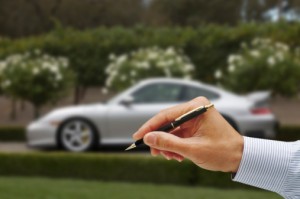 The challenges of being involved in a car wreck are numerous. You may suffer several financial losses, and these can wreak havoc on your day-to-day life. In fact, studies show that 2.35 million people are hurt or disabled due to auto collisions annually. If this happens to you, it's ideal to work to recover as quickly as possible both physically and financially. The key to making this happen will rest in the steps you take following your vehicle accident. By knowing some of the most efficient ways to help recover your losses, you can get back on track sooner rather than later.
Tip #1: Get a police report
It's important to get an official report of the wreck from a police officer. This can be the necessary proof you may need in this situation. It's most common for a police report to be issued after the accident occurred and a copy should be given to both drivers.
Taking the time to secure this document will be well worth it to have on hand. Having a police report that shows you weren't the driver at fault is ideal.
Tip #2: Consult with an attorney
You may need to strongly consider taking legal action. Filing a lawsuit against the other driver may be necessary for you to receive any payment.
It's ideal to have questions in mind before meeting with your lawyer, and some of these are listed below:
— What are the steps involved in civil litigation?
— How long does it typically take to settle a case?
— What amount of compensation should you request?
— Is there enough evidence to build a strong case?
— Should a jury trial be demanded in this instance?
Be sure to consult with someone like Mike Pines, who is a personal injury attorney in San Diego and can assist you with any legal questions you may have.
Tip #3: Keep a record of your losses
One thing you will want to do is keep the receipts for any losses you may have endured due to the accident. This amount is important  to understand how much compensation is necessary for you to recover fully.
Listed below are some things you should consider:
1.  Medical expenses – You may have several medical bills that can quickly add up and having a record of these is critical to your case.
2.  Property damage – It's ideal to get an estimate from your auto body shop of what it will cost to either repair or replace your vehicle.
3.  Lost wages – If you're severely injured, you may miss a great deal of work. Your employer can write a letter confirming the extent of your lost wages.
The more details and documents you have proving your financial losses, the easier it will be to get compensated.
Tip #4: Avoid settling too quickly
One thing you will want to avoid doing is acting too fast with an insurance adjuster to settle your case. It's possible that you may be contacted by this professional shortly after the accident to attempt to make you agree on a fast settlement amount.
You will want to be patient and work to recover as much of your losses as possible, and this may require legal action. In fact, if you face any resistance from the other driver during this dispute, this could be your best course of action.
Working to get past the difficulty of being injured and dealing with lost finances can be cumbersome. Be sure to consider the tips listed above to enable you to do so today!