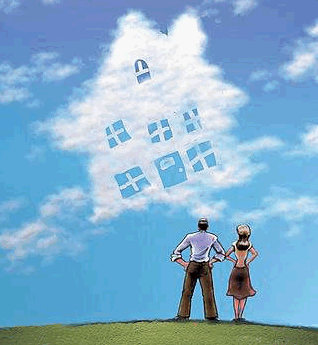 Buying a home is a process. It takes planning and time. There are many factors one should consider. Focus on what need. Decide on what you want in a house, for example number of bedrooms, yard, garage, price, location, amenities, closets, potential for growth, etc. It may be a better strategy to buy a house below your means so you can afford to live a more comfortable less stressful lifestyle.  Just in case there are financial issues in the future, you won't struggle with mortgage payments.  You do not want to lose your house if something happens with your income.
Try to find a house that is big enough for your needs and you fill comfortable in.  Do not settle for a house that you are expecting to be your "starter" home. Often, you end up staying in a home much longer than may have originally anticipated. Find a house that you love and could imagine living in for years. Decide on what area you are interested in and drive around and check it out at different parts of the day. If you have kids, check out the local schools. The worst house on the best block is better than the best house on the worst block. Remember that you also have to heat and cool the house. Buying bigger means all bills will be bigger.
Do not expect to find a home right away, or at least, do not settle on a home right away. Go online and check out the listings of several real estate companies in the area you would like to live in. Come up with a list of the basic must haves. Use the Internet to your advantage. Eliminate houses that do not meet these requirements. Choose at least a dozen homes to physically view. Talk to several first time homebuyers that bought their house a year ago and ask the following questions. If they were to buy a house today, what would they be looking for? What would they do different?
They have experience in today's market in both home buying and securing home loans.  Do as much research as you can because buying a home may be the biggest purchase of your life and is an extremely important one that should be calculated in every aspect.  You also have to ask yourself if it's even the right time to buy a house, very important to make sure you are ready for the adventure.
What are some of your tips when researching to buy a home?