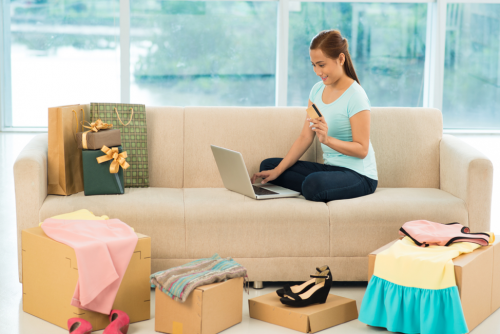 All of us want to live the life of luxury, at least sometimes, but it can be a drain on your finances. However, that doesn't mean you have to miss out on the finer things in life. If you do want to treat yourself, but don't want to break the bank, here are a few ways you can save on your luxury purchases.
Dress Chic for Less
You can have designer clothes without the designer price tag. Sites like Rent the Runway allow you to rent and buy designer clothes for a fraction of the price you'd spend purchasing them in stores. Plus, let's be honest, how often does each piece of clothing really get worn? Solutions like these provide the added bonus of a constant rotation of chic clothing in your wardrobe so you always look your best.
Have your eye on a specific piece of jewelry or a name-brand watch  by your favorite designer? There are plenty of affordable ways to take your accessories to the next level. Instead of shelling out all of your monthly discretionary income on one thing, try finding a more budget-friendly alternative or think about adding it to your holiday wish list.
A New Set of Wheels 
There are few things as exciting as buying yourself a new car, but what if we told you there was a better way to get a new set of wheels. Leasing is a great alternative to buying a car, primarily because cars are not a very beneficial investment since they depreciate significantly as soon as they're driven off the lot. Leasing also usually means a lower monthly payment. Plus, you don't have to deal with the hassle of trying to sell your car for a fair price. When you're ready to upgrade at the end of the lease, it's usually a much simpler process.
Whether you're going to lease or buy, you can also save money by shopping around at your local dealerships. You'd be surprised by the savings you might be able to find from one dealer to another. For instance, if you live in Washington, browse the various Audi lease specials near Seattle. Or, if you live in California, check dealerships that are just outside of major cities like LA. Often, driving just a few exits away from home could save you a nice chunk of change.
Don't forget to also do a quick search for car insurance, you might be able to get a lower rate to save even more on your new car!
Dream Vacation Accommodations
Have you always dreamed of having a vacation home in your favorite destination? Think about renting a timeshare instead. That way, you can rent out some of the most fabulous accommodations you've ever seen, all over the world. Real estate investments are risky and often much more costly than you would expect. Plus, you can go somewhere new every time you decide to take a trip instead of feeling pressured to make the most of your vacation home.
Whether you want to take a romantic getaway for two to the Caribbean or take the family on an adventure in Australia, there are plenty of RedWeek timeshare rentals to choose from that are in your budget.
Upgrade Your In-Home Entertainment
It's understandable that you'd want to make your home as comfortable and entertaining as possible so you can enjoy some time in your happy place when you're not at work. Plus, who wouldn't be excited about all the cool new tech that has been released in the last few years like VR systems, not to mention the fact that you can practically turn your living room into a home theater.
Before you go out and splurge on the latest and greatest entertainment system, take your time to shop around. From more affordable surround sound options to Newegg TV deals, there are plenty of options to upgrade your in-home entertainment while staying within your budget.
Whether you're living paycheck-to-paycheck or have a comfortable but not yet ideal income, everyone should be able to have some luxury in their life. Next time you decide to indulge on a purchase, remember these tips to get the most bang for your buck.