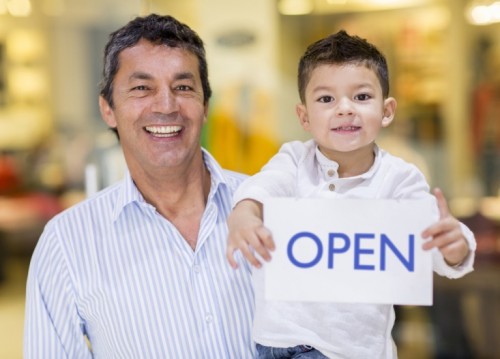 When an entrepreneur becomes enthralled with an idea, it's not uncommon for them to develop tunnel vision in their pursuit to see it through. Passion and motivation are necessary facets of entrepreneurship, but being too narrowly focused can end up doing more harm than good. Before you start chasing your next big idea, read through the following steps on how to start a small business; this practical advice can help you flesh out the framework of your startup and bring your vision to life before you know it.
1.Start an Idea Folder
After your first spark of inspiration, create a folder to hold all of your related ideas—no matter how big or small; what may start as a few words scribbled on a piece of paper can later turn into your guiding mission statement. Keep all flashes of brilliance in your idea folder and return to them later when you're in need of inspiration.
2.Do Your Research
If you want to get ahead of your competition, you need to conduct comprehensive research before structuring your business model. While you explore the market, remember that a startup must solve a problem or fulfill a need to be successful. Be sure to ask the following questions:
–Is there a market need?
–Who needs it?
–Do other companies offer similar solutions?
–What is the competition like?
–How will you fit in?
Find these answers through public data, focus groups, or trial and error. Remember to research the various costs for operating your business as well, such as county filing fees and licensing costs.
3.Set a Budget
Keeping your startup costs low—especially at the beginning—is paramount. That said, you'll still need to set a budget for how much you can spend or "burn". Your burn rate is how much cash you spend each month, and monitoring it is essential for keeping your business afloat. It will help you determine how long you can stay in business before you need to flip a profit, so aim to setup a business with profitability in the first 30-90 days.
4.Make a Plan
Don't overwhelm yourself with the trap of creating a big, robust business plan; to keep costs low, make it simple and concise. You won't need more than one sheet of paper to write out the following:
–Define your vision.
–Define your mission.
–Define your objectives.
–Outline your basic strategies.
–Write a simple action plan.
Start with this basic information and if you want to later write out a large-scale, finance-centered plan, do so after testing out your initial ideas.
5.Choose a Name
What may seem like the easiest step to starting a business if where many entrepreneurs often get hung up. Don't agonize over coming up with the perfect name; you're wasting time you could be making money. Temporarily set branding and business identity to the side and select a name to get the administrative ball rolling—you can always change it later, or operate under a different name than your company. Once you decide, be sure to register it and, if you plan to incorporate or have employees, obtain a federal Employer Identification Number.
6.Find Financing
With a name, plan and thought-out budget, it's time to head to investors for financing. Unless you're planning on self-financing, there are many lending structures that can provide you with the capital you need. From hard money business loans to royalties and perpetuities, find the financing that suits your strategy.
7.Get Licensing
Navigating red tape is the least fun part of starting a business, but don't overlook this critical step. Without procuring the right licensing and permits, your business can be shut down in no time flat. Paperwork is part of the process, so be sure to check all of the boxes depending on where you are located.
8.Set Up a Payment System
Finally, you'll need to set up a payment system before launching your startup. In 2018, accepting digital payments is absolutely critical, so be sure to incorporate processing software to satisfy your customers. Hold off on expensive marketing ploys for the time being; advertising and social media can be worked out once your company goes live.
By following these steps, you can turn an idea into action. Break your big goal into smaller tasks and begin starting your business today!