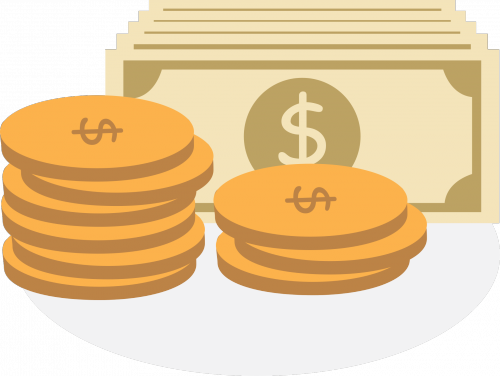 If you're hit with unexpected costs or don't have the savings to fund your plans, how do you pay?
If you're anything like most Americans, you might be tempted to use your credit card. Which explains why the population currently holds $1 trillion in credit card debt.
A smarter move would be to get a personal loan. Unlike specified car loans or mortgages, reasons for a personal loan can vary. Plus, they have lower interest rates and are more widely available than other forms of credit.
And, as their growing popularity shows, it seems that Americans are starting to recognize how taking out a personal loan can be a wise financial decision.
Here are some of the best reasons to take out a personal loan.
1. Consolidate Debt
Many people consider debt consolidation to be the best reason for a personal loan.
If you have multiple loans with various providers, or other debts from store cards or credit cards, these are likely to all have different balances and varying interest rates. As a result, it can be easy to lose track of payments and find yourself in financial trouble. This is where the best personal loans can help.
Taking out a personal loan to consolidate your debts, this means you will combine all of these outstanding balances into one monthly payment with only one interest rate to worry about. Having everything in one place makes it easier to manage your finances and work out a time frame for paying off your debt.
2. Finance Home Improvements
Another of the top reasons to take out a personal loan is to pay for home improvements.
And, as your biggest investment to date, spending money on your home is always a good idea. After all, whether you plan on using your personal loan to make room for new arrivals, increase your comfort levels, or pay for some much-needed remodeling, home improvements often add value to your property.
And, while you can opt for a home equity loan, a personal loan is the best choice for people who don't have equity in their home, or those who prefer not to use this line of credit.
3. Pay Off Credit Card Bills
Rather than seeing credit cards as a last resort, many people use their credit cards to fund travel plans or pay for their wedding.
But credit cards come with huge interest rates that end up costing you a lot more than the original payment. For this reason, paying off credit card debt is one of the top personal loan uses.
One of the biggest advantages of using a personal loan to pay off your credit card debts is the lower interest rates. Lower rates mean you can pay back your debts faster as you're covering more of the outstanding balance by minimizing how much of your repayments are going on interest.
4. Career Advancement
Although you're not allowed to use a personal loan to finance college tuition, you can use it to cover the cost of professional training and development courses.
Borrowing money to help advance your career in this way is one of the best personal loan reasons there is. After all, it's an investment in your future since your aim is that these courses would help you secure a better-paid job or provide you with the necessary skills to start a side hustle.
Before you apply for a loan, bear in mind that some education and training providers allow you to work out a payment plan. But if this isn't an option, getting a personal loan means you don't have to put your future on hold until you've saved up enough money.
5. Fund a Business Venture
For freelance workers and those with a bad credit score, small business loans aren't always an option, no matter how great your idea for a business venture is.
In these cases, a personal loan could provide the initial funding your business idea needs to get off the ground and start making you money.
Of course, before you start reaping the rewards, you should prioritize paying back your personal loan. But, if your business plan is sound, you should be on track to make more than you borrowed in no time!
6. Buy a Car
A car is a big purchase, where even a decent used car can set you back thousands of dollars. As such, unless you have that kind of money in the bank, buying a car is one of the most common reasons to take out a personal loan.
People who live in parts of the country with excellent public transport services may not need a car. But those who live in less well-connected areas may depend on their car every day. In these cases, a car could be seen as an investment in your future, enabling you greater freedom in terms of personal choices and employment prospects.
7. Improve Your Credit Score
Improving your credit rating is often a secondary factor when applying for a personal loan. But it's worth considering as part of a tactical move to improve your future ability to get a mortgage or another form of credit.
Personal loans can help improve your credit score as they come with lower interest rates than many other forms of debt, meaning you'd pay off your outstanding balance faster.
A personal loan also increases how much credit you have available. As a result, you'd lower your credit utilization ratio. And the lower the ratio, the better.
8. Cover the Cost of Medical Bills
If you're hit with unexpected medical bills, your medical provider may be able to work out a payment plan for you, often with a reasonable interest rate and manageable repayment terms.
But if that's not a possibility in your case, good reasons for personal loans don't come much better than covering your medical costs.
A personal loan can also help with extras that come as a result of medical treatments, such as medical travel, medications, and aftercare.
The Top Reasons for a Personal Loan
As these reasons for a personal loan show, there are many ways to put the money from a personal loan to good use.
Whether you need the money to cover unexpected costs, invest in your future, or help with debt management, personal loans can provide you with the financial help you need, but without the crippling interest rates you'd expect from a credit card.
That said, before you take out a personal loan, you'll need to be sure you can cover the costs of the repayments as part of your household financial budget.