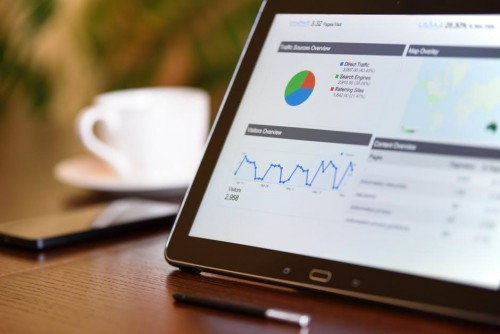 If you are new to the world of business, you might not be the most experienced when it comes to handling a budget yet. You might be well-practiced in managing your own finances, but things can be very different when it is your company instead. Here are some of the things you need to look out for when getting to grips with your business's finances.
Shop Around for Suppliers
Just as you would shop around for the best deal in your private life, you should think about looking around for a great deal when it comes to your business. You are going to be able to find so many amazing deals that could work a lot better for you if you are willing to put in the work to find them.
Building up working relationships with other businesses is incredibly important, and you can work together on something that benefits you both. If you are able to create a long-lasting partnership with another business, you might even be able to get an extra discount beyond their standard rates for trade or industry. Knowing where to turn to for a great deal from suppliers or manufacturers can free up a lot of your budget for other uses without compromising the quality of your products.
Know What the Jargon Means
You don't have to be an accountant to recognise some of the jargon and acronyms that get thrown around when discussing a business's finances. No matter what it might be, you should take a look at some of the jargon means so that you don't get caught out.
There are so many resources out there that can help you find out more about what some of these terms might mean. For example, bestinvoicingsoftware.com explains more about Net30. Having this knowledge on your side means that it will be easy for you to discuss your financial needs with your account. There are so many small terms that might look similar but have very different meanings and various repercussions for your business. Arm yourself with knowledge, and ensure that you are able to find out what as many of them as possible refer to.
Don't Be Afraid to Ask for Help
Too many business owners make the mistake of thinking that they have to go it alone when they open a company. If there is not enough revenue to get through the month, this is entirely on the owner. However, this simply isn't the case. There are many resources and helping hands that a business owner could turn to if they decide that they need some help with their finances.
One such option is taking out a bank loan. Many businesses do this to help them with expansions, to list just one of the reasons why it might be a suitable idea. You could also turn to a business mentor to ensure that you are able to pick up the skills you need to best manage your team. Asking for help as a business owner is a sensible idea that means you can pull on the expertise of someone who has been in your industry for years.
Even if you have no background in finance, as a company director you need to know where the financial health of your business stands. There are so many resources out there that you can use to improve your own knowledge. No matter what sector you are in, you need to make sure that you are able to fully explore the finances behind your business to ensure it is always able to thrive.